There's a lot of noise out there. A lot of restaurants clamoring for the attention of a hungry public. A hungry public that just wants to know where the best place is for a burger, or a beer, or a slice, or some sushi. They're all out there, walking the streets, with money in their pockets and phones in their hands like some kind of sci-fi space cadet with a quantum scanner on an alien planet seeking signs of BBQ where no diner has gone before.
It's your job to make First Contact so that your two civilizations ca… Oh, hell. The thing is there are lots of people out there looking for good food. And you've got it. But if you don't help them find you, they're going to go somewhere else.
The power of social
You've gotta get your name out there. You've gotta up your social game. When they pull out those smartphones, they need to see pictures of your latest burger masterpiece. They need to find people saying great things about your craft beer collection. They've gotta say to themselves, "That place looks AWESOME!"
But with so much competition, how do you do that?
Let's see what we can learn from some of the restaurants that have got this social game figured out. What are they doing right? How can you do it too? We've got all the answers along with some examples to set you on the right track.
Engagement
The attraction of social media is that it's… well… social. People aren't satisfied anymore with the one-way communication of traditional marketing. They want a relationship with their favorite brands. You've got to engage with them. You've got to post things that make them want to comment (and share!). You've got to follow the review sites and respond to your customers' reviews.
Kane's Donuts in Boston took advantage of the Super Bowl by engaging in a friendly "war" with a Philadelphia donut shop. Piggybacking on the enthusiasm of thousands of rabid football fans won a surge of "likes" and shares, extending the reach of each post well beyond just their own social media accounts.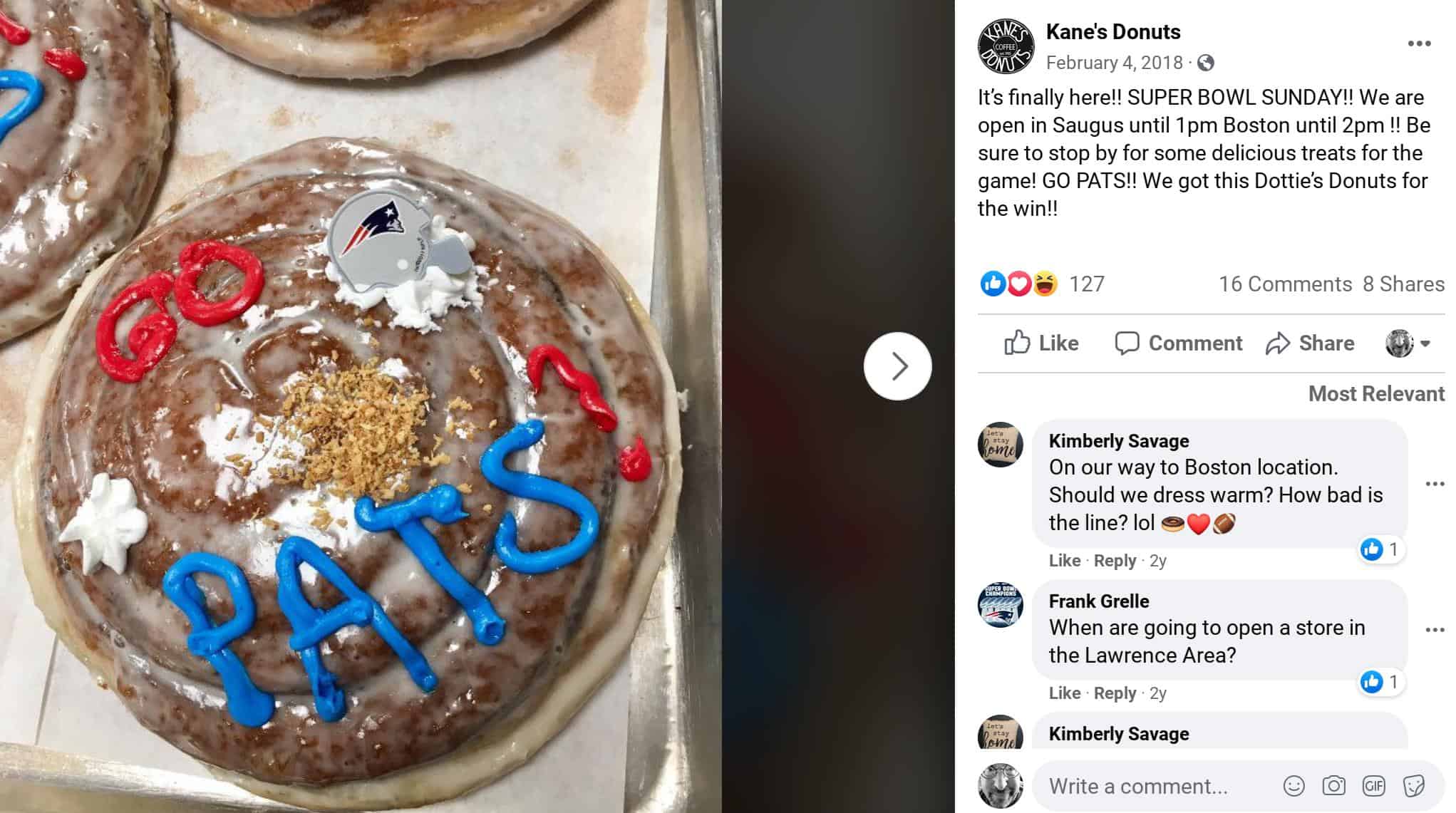 Chop Shop, a casual urban eatery with three Colorado locations, is particularly good at responding to every online review, thanking the positive and negative reviewers alike and making concrete efforts to win negative reviewers back with sincere apologies and free meals.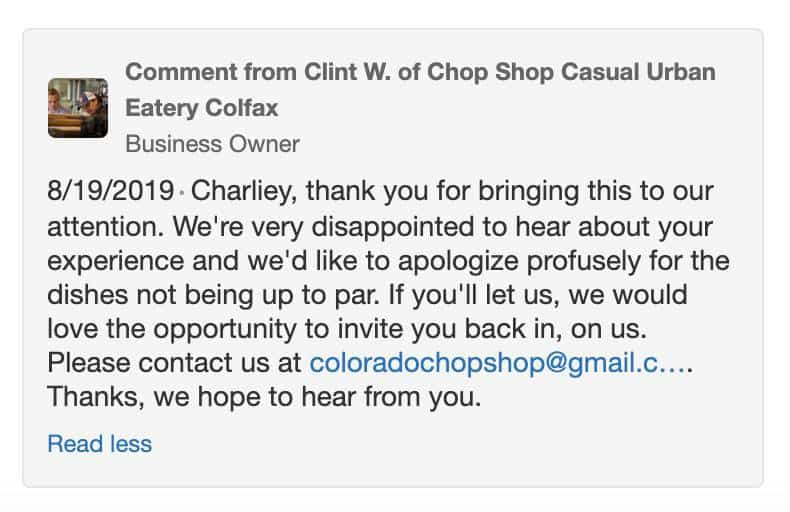 Contests/promotions
Speaking of engagement, few things increase customer social engagement like a good old-fashioned contest, competition, or giveaway. Free things are good. People like them. Those people are especially likely to engage online with someone who might give them free things.
Post pictures of your food, your staff, or just a random squirrel gazing longingly through your front window and challenge your social followers to come up with a caption, like Capriotti's Sandwich Shops, with the winner earning a free sandwich.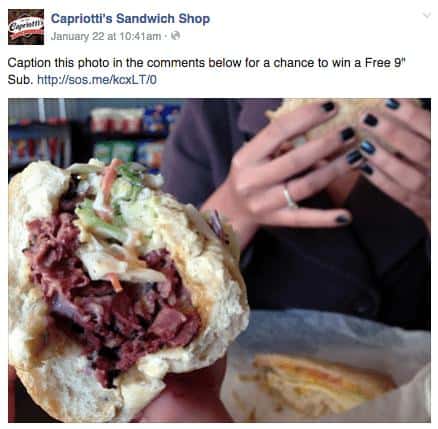 Picture perfect
We've talked before about the now long-standing trend of "Instagrammable" food. If you spend any time at all on social media, you're going to find massive amounts of "food porn." From the enticing stretch of gooey cheese on a grilled cheese sandwich to that impossibly huge burger with a pound of crispy bacon, cheese, and two whole pickles on top, everyone loves to share and look at pictures of mouthwatering food.
You're going to want to share your own pictures of your most enticing creations. And you're also going to want your customers to post shots of their  favorites on their own social profiles. But it's not just the food that can lure people through your doors. Well-chosen shots of your stylishly designed dining room or pictures of your staff doing what they do so well can also be attention grabbers.
The key here is quality. Make sure the shots you share reflect the image you want to portray to the world. Pay attention to the design and lighting of the dining room. If you're sharing shots of your brilliant chef in action, make sure the kitchen is spotless.
Sweetgreen's Instagram page is a master class in effective social media photography, and for good reason. Sweetgreen works with and cross-promotes its posts to the followers of professional photographer Allison Zaucha, and the result is a social profile filled with shots that make you want to dive into your screen and do the backstroke through that salad.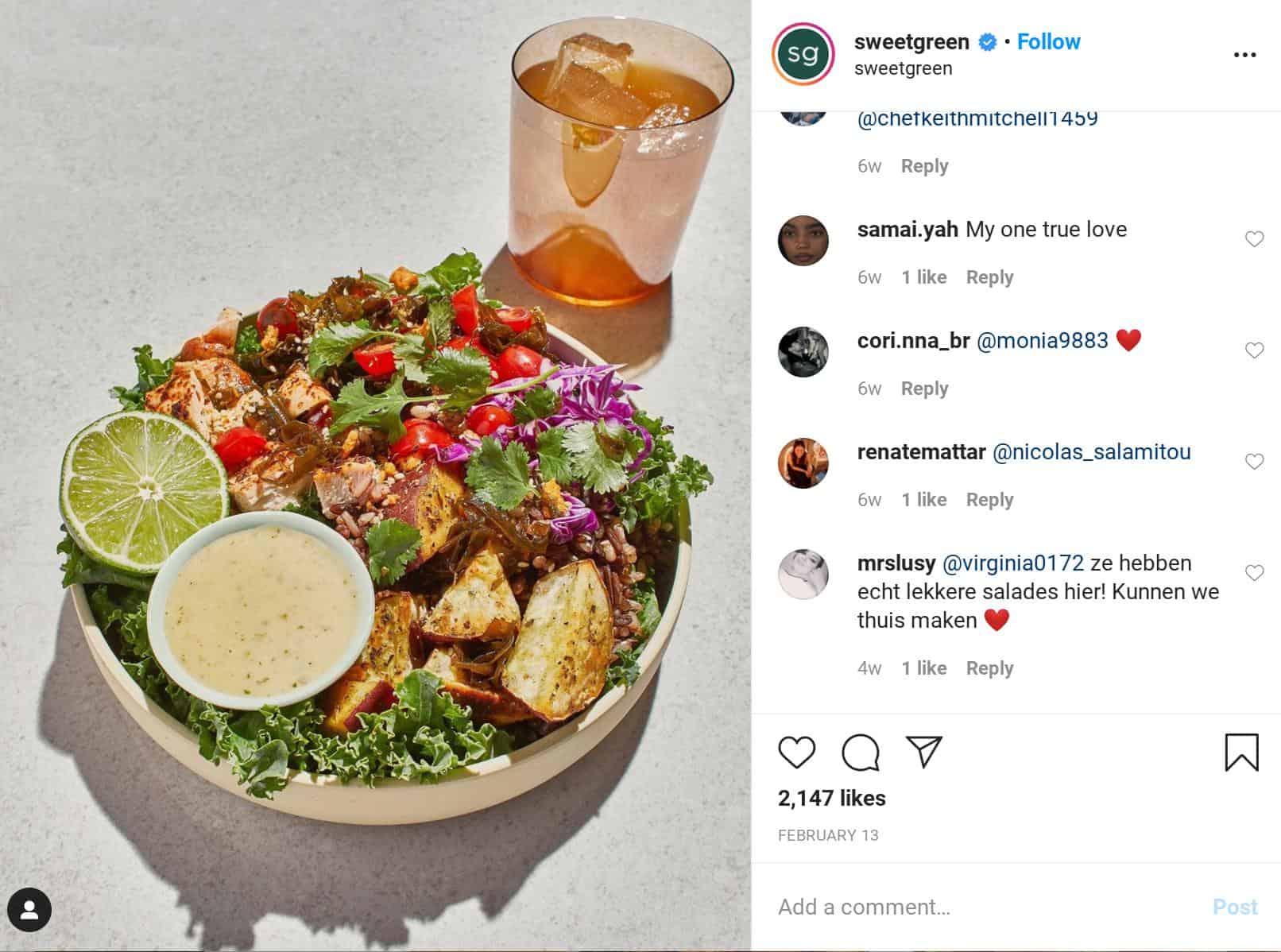 But you also get shots of staff and the farmers that provide their produce for a complete and well-packaged representation of their mission of "building healthier communities by connecting people to real food."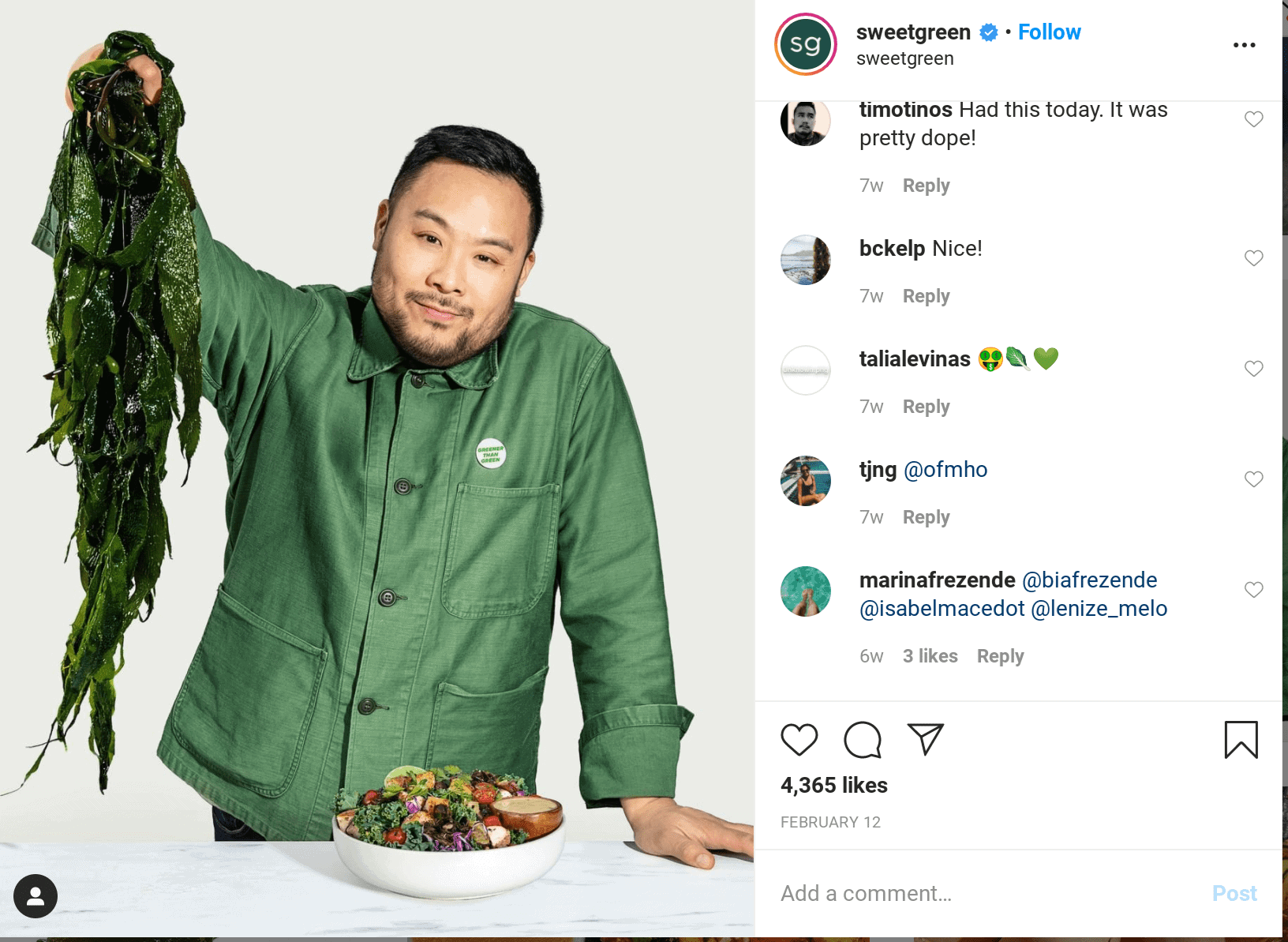 Of course,  it's not necessary to use a professional photographer, and many "grammers" like the authenticity of un-styled food and casual, in-the-moment pics as well, but this is certainly one good option for setting yourself apart from the crowd.
Engagement (again)
Whatever the technique, the ultimate goal of social media marketing is engagement.
COVID-19 may have turned things on their head at the moment (and we've covered some pandemic-specific social tips here), but ultimately it all comes down to reaching out to your audience, taking their hand, and inviting them to share an experience.
And sharing is really what it's all about.