When we spend time with family and friends at restaurants, picnics, at the food court in the mall to just hang out, in your own backyard for a barbecue, and wherever else you can enjoy a meal—even if it's socially distanced, using contactless ordering—there's something uniquely special about these moments.
Why is that?
Well, we believe this brief snippet from an article on communal dining in The Atlantic sums it up beautifully.
"Food is no longer a matter of survival, nor purely power; it confers the status and identity with which we distinguish ourselves from others and at the same time gives us the sense of community we seek. Those who eat as we do have a connection with us; they are as we are."
This immense sense of connection with others is precisely why we enjoy dining out so much. Not only do we have the chance to savor delicious food, we have the opportunity to spend quality time enjoying meals with our loved ones and being in an atmosphere where everyone else is putting out the same kind of feel-good vibes.
Food enlivens our inherent need for community. And this is why restaurants should focus on and support it. Appealing to this desire can set your restaurant brand apart from your competitors, so supporting your community should be a part of your business growth efforts.
Here are four ideas for how you can support your local community, elevating your brand in the eyes of customers and helping to grow interest in your business.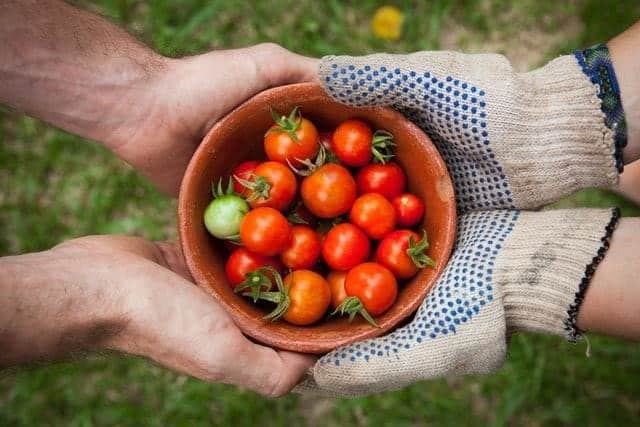 Source Local Ingredients
There are merits to offering a menu that centers on locally sourced ingredients. Not only does it benefit your bottom line (saving your business from having to source pricey, hard-to-transport ingredients), it also shows your community that you care enough to support local growers, as well as the environment, by eliminating the need for long-haul transit that adds significant levels of pollution into the atmosphere.
Plus, using seasonal, local ingredients helps keep your menu fresh and lets your kitchen whip up enticing new dishes that may become future limited-time seasonal staples on your menu.
If your restaurant has the room available, you could also consider creating a small garden space to grow your own herbs, fruits and vegetables.
Feature Local Artists
Get in touch with local artists and musicians about featuring their work at your restaurant. Whether it's hanging their paintings on your wall, playing their music over your speakers, or letting them perform live events, when restaurants partner with local artists, it's a win-win for both sides.
Local artists get the opportunity to reach wider audiences. And restaurants can liven up their atmospheres through art and music, as well as gain exposure to the artists' fans and the broader creative community.
Bringing Extra Food to Local Food Banks and Shelters
After doors close, restaurants are usually left with extra food. And, unfortunately, much of it goes to waste. According to the Green Restaurant Association, a single restaurant in the U.S. wastes about 100,000 pounds of food a year.
Instead of tossing all this extra food in the garbage, why not donate it to local nonprofits that could really use it? Donating any excess food to food banks and shelters is an easy and effective way to give back to your community. Plus, you'd be saving this excess food from ending up in a landfill, where it releases methane gas that contributes to global warming.
When donating food, be sure to follow appropriate guidelines of what is safe and legal to donate. To learn more about what food can be donated, check out the USDA's guide on the Bill Emerson Good Samaritan Food Donation Act.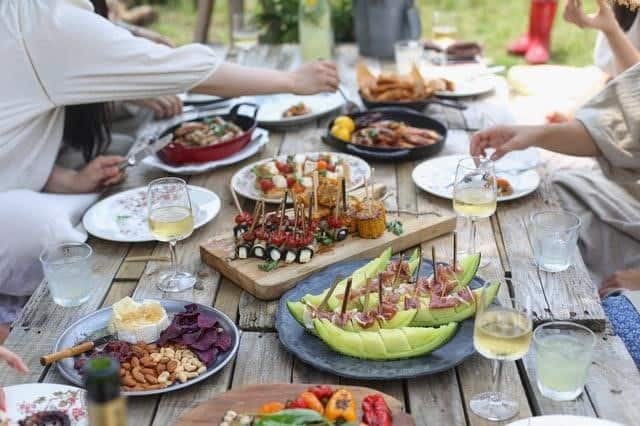 Hold a Give-Back Night
Hands down, one of the best ways to show your community that you care is by hosting a give-back night for a local cause or non-profit, in which a portion of the night's sales are donated.
A highly effective way to enhance this experience is by utilizing a contactless technology solution that allows guests to place their orders autonomously.
At OneDine, for instance, our contactless order solution lets guests:
Tap their mobile device on an NFC-enabled sensor or QR code at their table, launching a digital menu
Browse your menu and easily order directly from their device
Focus more on enjoying themselves, rather than on waiting for a server
Today's discerning consumers tend to gravitate towards businesses that do good.
Restaurants that put a focus on helping their local communities by sourcing ingredients from local farmers, featuring local artists, bringing extra food to local nonprofits, and hosting give-back events can build more trusting relationships with customers. And these customers could likely end up to be, not just regulars, but advocates for your brand.