As the restaurant industry continues to evolve, the adoption of server tablets has become a game-changer, enhancing the dining experience for both patrons and staff. Among the top players in this space, OneDine's On-The-Go (OTG) tablet has emerged as a standout solution, offering a myriad of benefits that cater to the needs of modern restaurants and tech-savvy diners.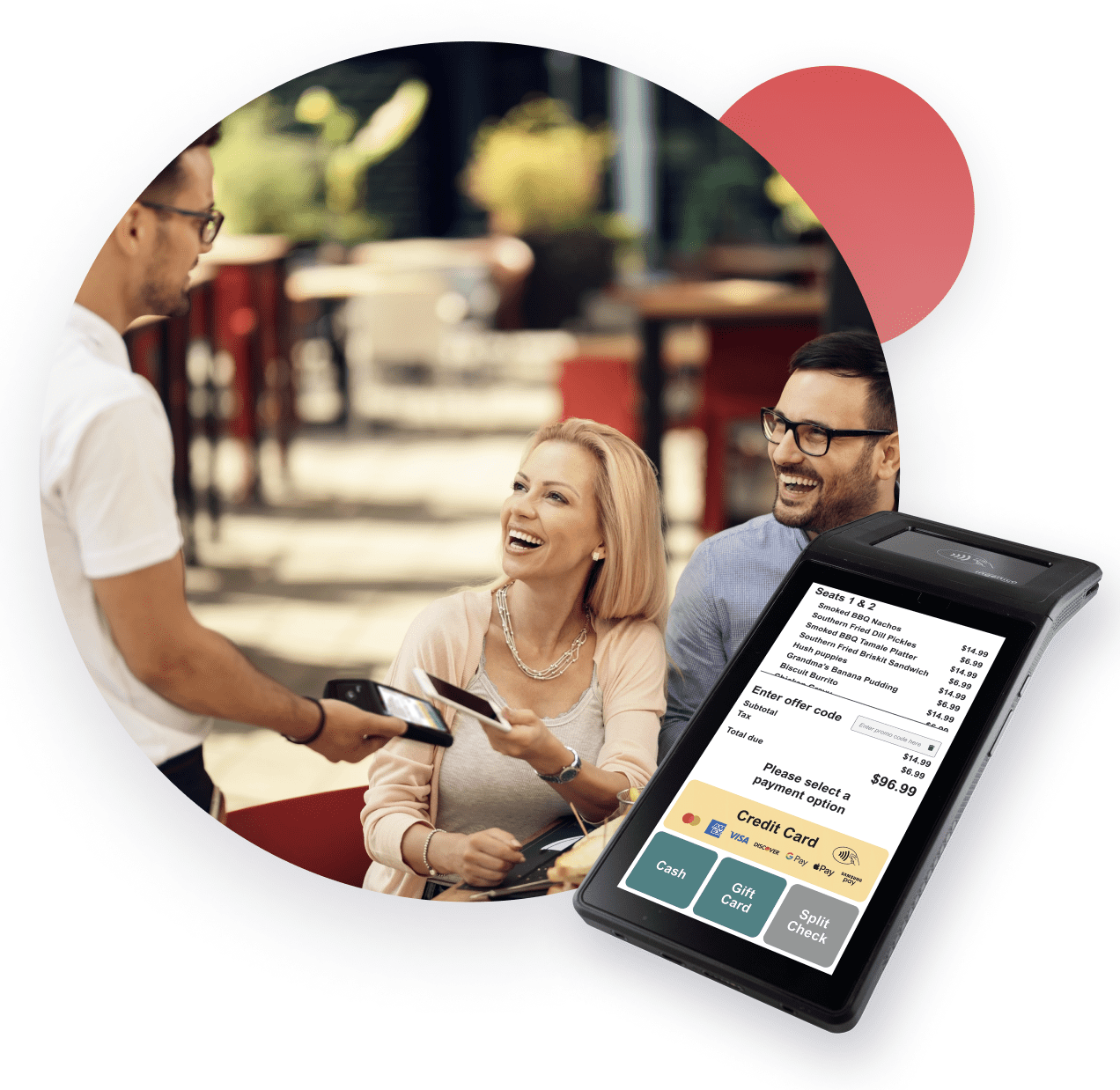 Extended Battery Life
OneDine OTG boasts a remarkable 12-hour battery life, ensuring uninterrupted service throughout even the busiest shifts. With this extended battery capacity, servers can confidently take orders, process payments, and engage with customers without worrying about their tablets running out of power. Even when power is depleted, the OTG can be charged using the OTG Rapid Charger, bringing the battery from 0 to 80% in a matter of minutes.

Seamless POS Integration
OneDine OTG takes the hassle out of implementation by seamlessly integrating into your existing POS database. This ensures a smooth transition and minimizes disruptions to established operations. The tablet acts as a natural extension of your restaurant's current setup, making it easy for staff to adapt and fully utilize its capabilities.
NFC and EMV Payment Options
Keeping up with the latest payment trends, OneDine OTG offers both NFC (Near Field Communication) and EMV (Europay, Mastercard, and Visa) payment options. This enables customers to pay with their mobile wallets or credit cards securely and conveniently, enhancing the overall payment experience and reducing processing time. Additionally, the tablet can be passed around from patron to patron, allowing for multiple checks paid from one device – and that same device can be used for survey and loyalty sign up each time.
User-Friendly and Easy to Train
OneDine OTG stands out for its intuitive design and user-friendly interface. Even for staff or guests who may not be tech-savvy, the tablet's straightforward navigation makes it effortless to take orders and manage tables. Additionally, the onboarding process is seamless, requiring minimal training to get your team up to speed quickly.
With its impressive 12-hour battery life, seamless POS integration, NFC and EMV payment options, and user-friendly interface, OneDine OTG redefines the standard for server tablets in the restaurant industry. This powerful and efficient tool empowers restaurants to streamline operations, enhance customer interactions, and embrace the latest in payment technology. As restaurants continue to embrace innovation, OneDine's OTG remains at the forefront, leading the way to a more seamless and enjoyable dining experience for all.